Greetings from the Director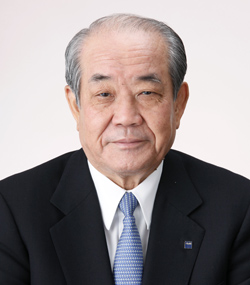 Hitoshi Ogita
Director, Tokyo Metropolitan Theatre
Tokyo Metropolitan theatre was opened in October 1990 by the Tokyo Metropolitan Government to promote music, theatre, dance and international cultural activity. Since then we have welcomed thousands of visitors through our doors as we have sought to make our theatre more accessible.

After a year and a half of major renovation, which began in April 2011, the hall and the atrium have been completely refurbished. Also, along with restaurants and shops, in order to create an even more comfortable environment for visitors, amenities such as a post office and a crèche have been installed, meaning the whole theatre space has been transformed.

Under the stewardship of Hideki Noda, who has been our artistic director since 2009, as well as high quality music, dance and theatre productions from home and abroad, and more intimate programs including pipe organ concerts and street festivals, we have been involved in various outreach programs such as educational courses and professional training programs.

As the cultural focal point for the performing arts in the capital city, Tokyo Metropolitan Theatre will continue to create outstanding arts and culture from the city and from the country as a whole, and present it to the world. Moreover, our intention is to become a thriving theatre with strong roots in the local community, which anyone can enjoy, and to contribute to and further develop the local area in Toshima ward and beyond by working alongside universities, companies and related organizations

We look forward to welcoming even more visitors to Tokyo Metropolitan Theatre, and all our staff hope that your visit to us will be an unforgettable experience.
April 2015